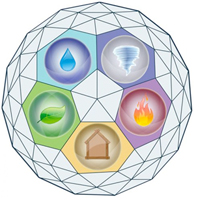 Office Gudni Gudnason is at the forefront of the green industry. We are working to bring new and exciting products and ideas to you!
The idea is to help create a relevant answer to the problems facing society today. That's why we are now investing in a new project to build the world's FIRST completely self-sustainable dome village.
The location we are looking at is in Iceland, and the hope is to create a revolutionary wave throughout the world in the hopes of inspiring all of us to move forwards in an environmentally friendly and technologically aware way.
Check back often for the latest updates on this exciting new venture!